Welcome to our new website, created to help disabled people, their families and caregivers access assistive technology support and information. Sensation CTS is dedicated to improving the lives of individuals with disabilities through innovative solutions. Our mission is to provide comprehensive information and services that empower people with disabilities, their families, and caregivers. In this blog post, we'll explore the importance of assistive technology in today's digital age, where there are more opportunities than ever for disabled people to access independence across many aspects of life. We'll talk about the types of services we offer, how assistive technology enhances accessibility, and more.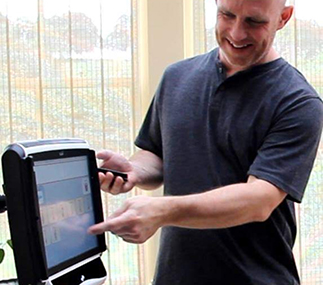 About Sensation CTS
Sean Carroll started Sensation CTS in 2009 after he was introduced to various types of assistive technology and their applications while working in a school for disabled children. As the school's IT consultant, he helped students to access learning using technology. Now with over 18 years' experience in the assistive technology field, Sean has helped many people living with a variety of illnesses and conditions including motor neurone disease (MND), cerebral palsy, muscular dystrophy and acquired brain injury (ABI), to access entertainment, education, leisure and work with assistive technology.
Sean's approach is to personalise user experience as much as possible, recommending the most suitable technologies by taking affordability, ease of use and the end goals of the individual into account. Sean's speciality is providing and installing bespoke technology to overcome the unique challenges disability can present. His company Sensation CTS provides the guidance, support and encouragement to maximise the confidence and independence of each individual.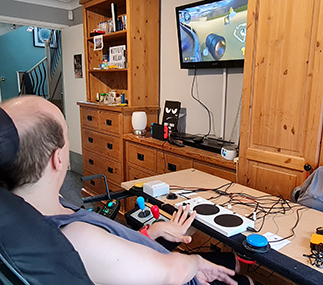 Importance of Assistive Technology for Individuals with Disabilities
Assistive technology plays a pivotal role in the lives of individuals with disabilities. It's not just a convenience; in some cases it's a necessity. By responding to the unique needs and challenges of each individual, assistive technology can be used to gain a more independent way of living. It can be empowering and life-altering, enabling the access to education, employment and social activities that many non-disabled people enjoy.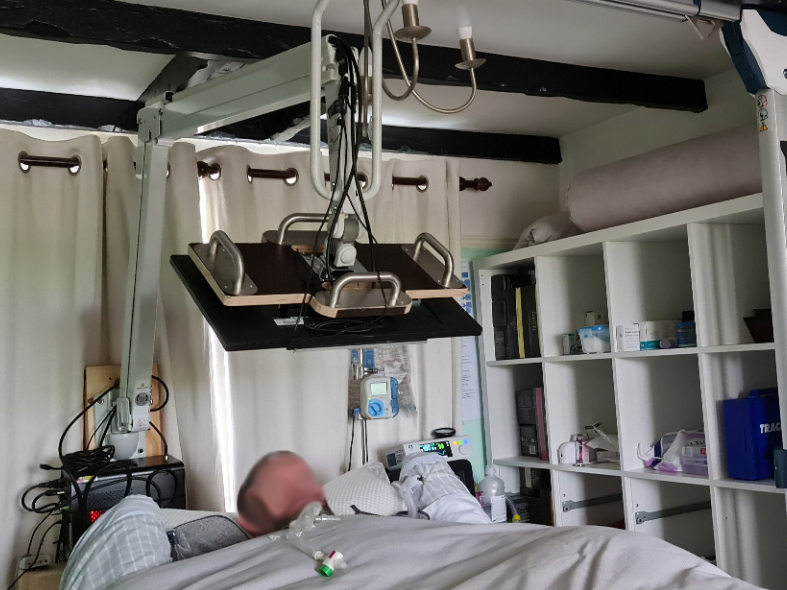 Types of Assistive Technology Devices and Services
Browse through our website to discover the wide range of assistive technology solutions we offer. On our Services page, you'll find details of our communication aid set-up, access to gaming and assistive technology support services. Our try-out sessions, consultations and assessment services can point you towards the right assistive technology for your situation: for example we'll help you decide which devices are most comfortable to use and what technology fits in with your space and lifestyle – helping you make informed investments in new pieces of equipment.
We have an ever-expanding portfolio of assistive technology, devices and software available to try out, including:
Alternative game console controllers
Gaming computers
Games consoles
Eye gaze
IPads
Laptops
Special access switches
Alternative mouse and keyboards
Mounted computer screens
Voice recognition tools
SoundBeam music and sound generator
Adapted toys and gadgets
Communication and environmental control software
We're constantly acquiring the latest technologies so we can provide up-to-date support and advice, and keep our clients informed on assistive technology trends and developments.
How Assistive Technology Improves Accessibility
Accessibility is a fundamental right, and assistive technology is a key driver in achieving it. It breaks down barriers by making physical spaces, digital content, and information accessible to everyone. Through our services, we aim to find solutions so that individuals with disabilities can participate in society, connect and communicate with loved ones, and achieve their ambitions and goals. It is crucial that disabled people can access equal opportunities, and enjoy the same rights as others; that's where assistive technology is often essential.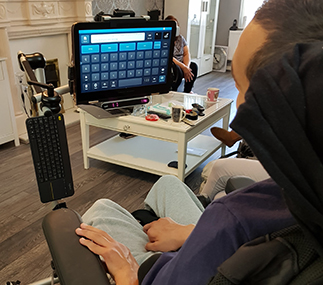 Our Mission and Vision for Assistive Technology Services
Our mission is to provide assistive technology solutions to help overcome individual challenges presented by a person's disability. Most people can do their research before buying a new piece of technology. When buying a new phone for example, we might go into a shop to try out different models, ask questions and seek advice from others. This process is just as important when purchasing unfamiliar assistive technology; if not more important considering the life-altering impact the right piece of equipment can have. It's our aim to provide disabled people and their caregivers the opportunity to make informed decisions, through consultations, advice and practical demonstrations.
We strive to be a leading resource, offering guidance, support, and solutions that empower individuals with disabilities to overcome challenges and achieve their goals using assistive technology.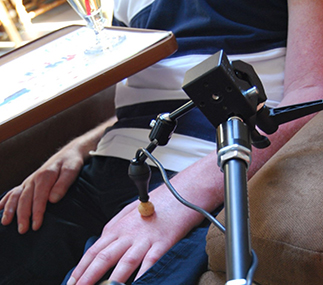 Navigating Our Website and Finding the Right Services
Our website is the place you can find clear and accurate information about our services, as well as assistive technology in general. Details of how we've helped people in the past can be found on our case studies page, and our blog will cover a range of topics including updates and assistive technology advice. If you'd like to discover more about how we can help you, you can contact us by phone or email. Click here for our contact details.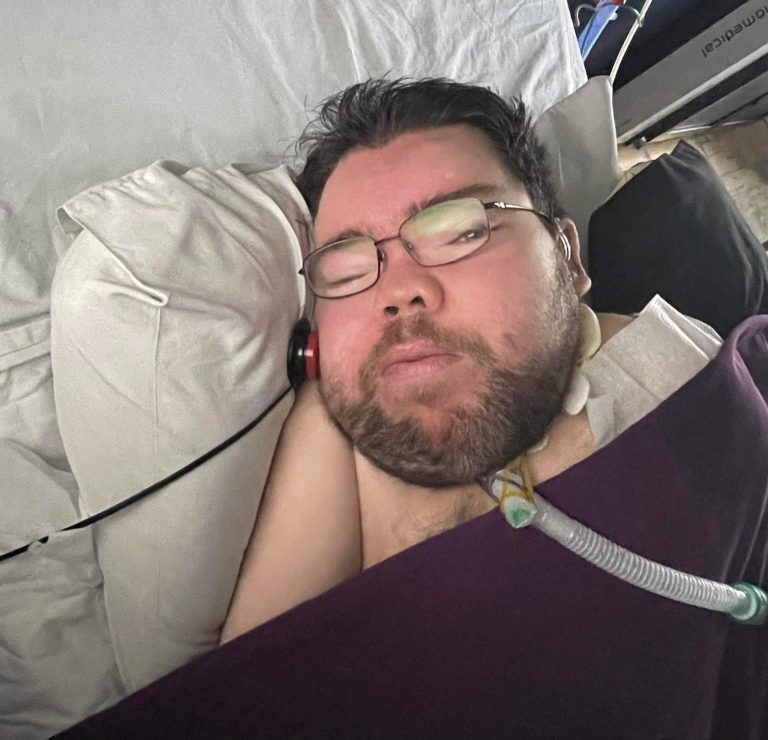 Testimonials from Satisfied Clients
We're always grateful when one of our clients takes the time to leave a review. This heartfelt testimonial from Daniel highlights the positive impact we've been able to have in his life:
"The support from Sean in accessing Grid3 and Smart Think Box has been life saving. Due to my disabilities it is my main access to the outside world particularly during Covid. When my computer broke Sean was a life saver. He took the time to listen to me and my needs and help support and get me back online. I would highly recommend Sean's service if you are looking for accessible communication solutions."
Read more on our testimonials page.
Conclusion: Next Steps for Accessing Our Services
Whether you have a disability, are a caregiver, or simply want to learn more about the applications of assistive technology, Sensation CTS can provide resources and support. We'll help you discover the accessible technology that will assist in achieving your goals and improve your quality of life. Contact us today to find out how we can help you or someone you know with life-changing solutions.
Contact Sean:
t: 07790648338